Prasouda is a very small rocky island located very close to the western coast of Tilos.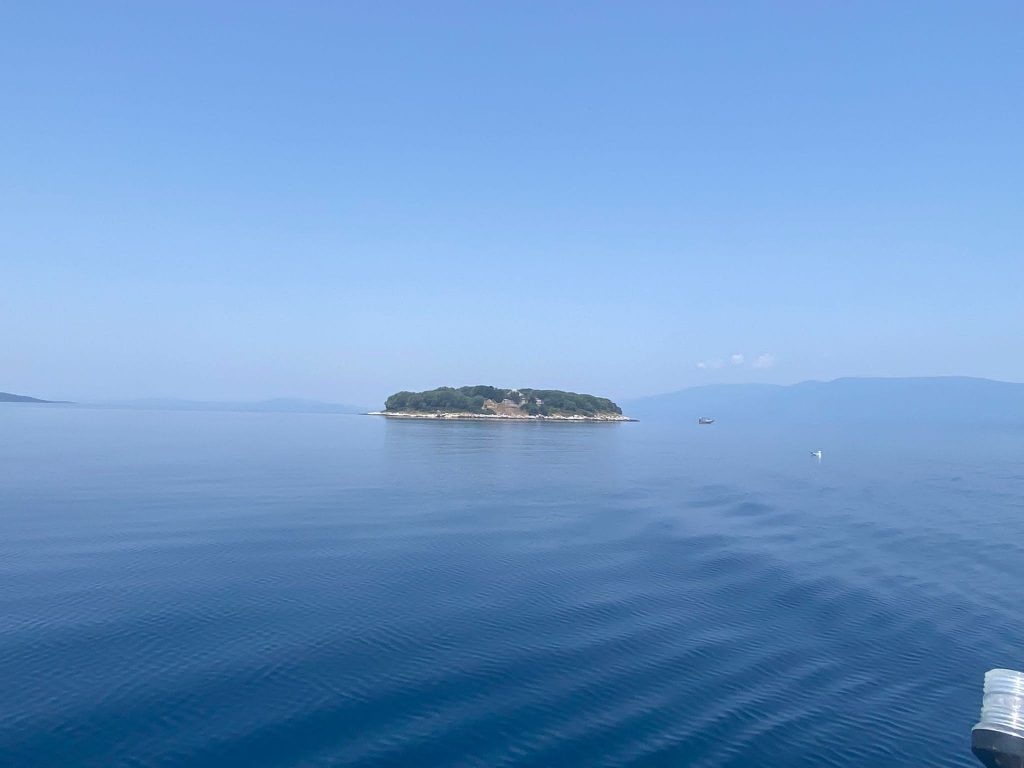 The island of Prasouda belongs to the former Community of Trikeri. On the islet has been the ancient monastery of Zoodochos Pigi, with the church in the shape of a cruciform basilica with a dome, since the years of the Komnenians in the 11th century. There are also some buildings and cells.
When it functioned as a men's monastery, the monks moved the image of the Life-giving spring to Trikeri for the sanctification of the people. Now it is kept in the village where on the day of the celebration the great women's dance takes place. Today it is almost abandoned.
The legend says that the islands of Prasouda and Alatas were granted to Trikeri by the great admiralty of the Turks – Kapudan Pasha, because the Trikerians protected their lands from the Russians, when they were considered part of the Ottoman Empire.
Its colors are green due to its dense vegetation, surrounded by sea, at the bottom of which hundreds of colorful sponges grow.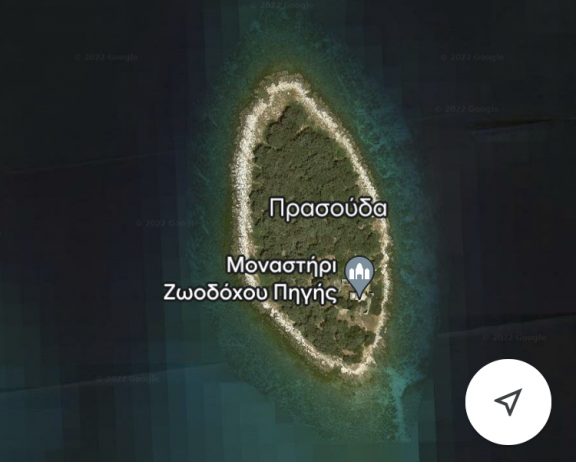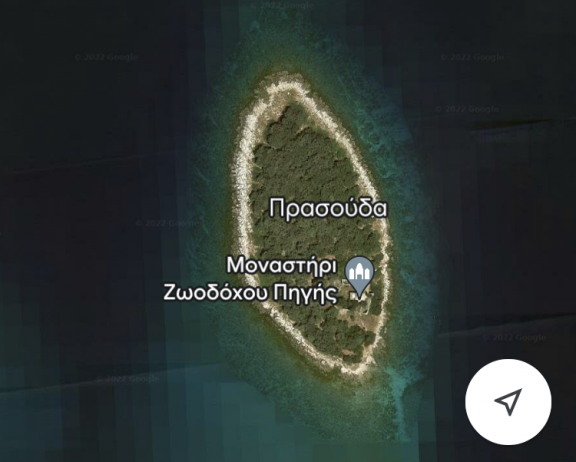 It has been designated as a Special Protection Zone for the species: Falco eleonorae and Sylvia rueppelli by the European Ecological Network NATURA 2000.
In Prasouda, visitors only arrive by boat.
Rent your own boat and visit this beautiful island of Prasouda.